A Woman's Travels
---
The many roads of love,
the good, the bad and the ugly.
POWERFUL.
---
Innamorata is a story of emotional struggle, embracing hardships, relentless perseverance, empowerment, being true to and believing in oneself and finding lessons in life in the least expected places. It's a roller coaster ride of emotions,
but an inspirational and optimistic journey that confronts many issues women have faced for years, and yet the dialogue continues.
Innamorata, a heartfelt collection of the many roads of love a woman travels on throughout her life.
---
Head versus Heart.
---
Finding lessons in life in the least expected places.
Let's face it, love and relationships are among the hardest things we deal with.
Innamorata highlights valuable life lessons learned by a limited, unworldly, but determined young girl as we follow her journey to a more enriched life. We share her relationships and how they propelled her to keep going forward, as well as channeling their outcomes to a progressive road of personal and professional success.
Contessa's work of fiction does not shy away from painful aspects of romance and offers hopeful, honest accounts of love.
---
"Nobody else is responsible for our life,
our happiness;
it's completely up to us."
---
Contessa, a retired business woman whose career experience has contributed to writing and publishing marketing, networking, self-improvement and inspirational articles, has completed her new book titled "Innamorata" which has been summed up in one word: POWERFUL!
Contessa tells her story with an equal amount of sass, brass, heartbreak and humor in a can't put it down roller coaster ride of a influential read. Read more about
the journey of writing Innamorata.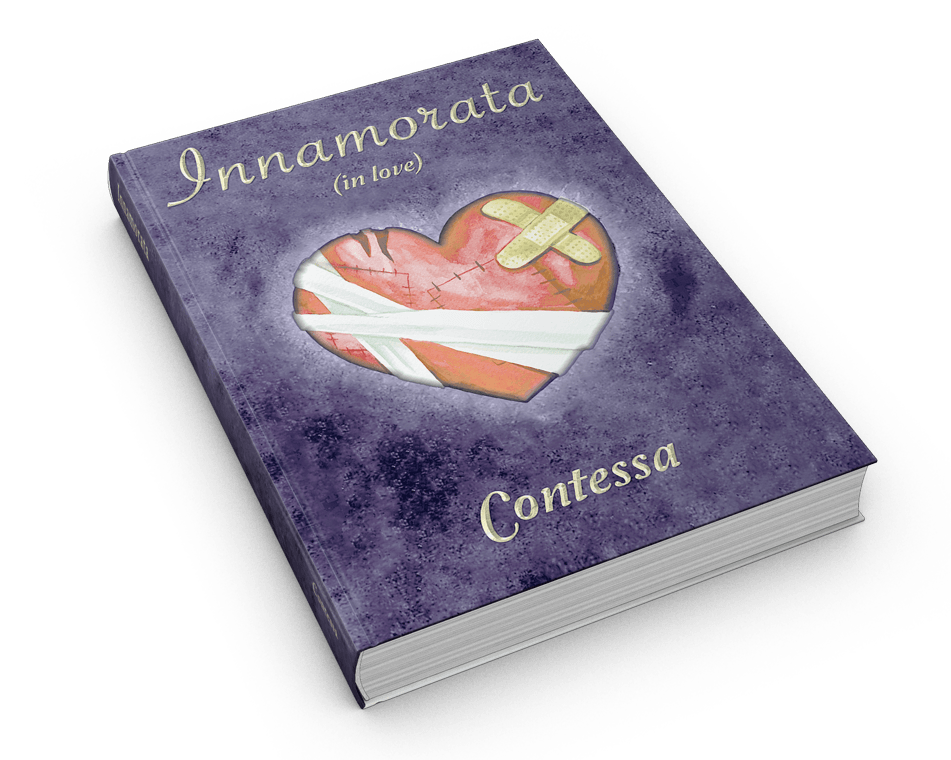 ---
Hardcover
ISBN-10: 164544094X
ISBN-13: 978-1645440949
Paperback
ISBN-10: 1643509179
ISBN-13: 978-1643509174